Living and Raw Food Recipes for Health Booklet
Over 30 delicious recipes that are quick and easy to prepare to maximize your health
by John Kohler
Featuring over 30 mouth watering recipes that contain healthful ingredients, this booklet is sure to be a favorite for a long time. John Kohler is a leading proponent in the living and raw foods movement of today. Since 1995, John has maintained a 99.999% raw diet, he offers coaching to all individuals who are interested in learning how to use living foods to create optimal health. His website www.rawfoods.com has helped thousands of people.
John believes that simple raw foods can be delicious with out the use of flavor enhancers such as salt, agave and other heavily processed and concentrated foods. His delicious pies are constantly winning over those who taste them. His Bery Blueberry Cake took 2nd place at the Living Light Rawsome Pie Contest in 2004 using only 4 ingredients. The winning pie had over a dozen ingredients. Simple can be delicious! In 2008, his mango madness pie took 1st place at the You be the Judge Raw Pie contest with only 2 ingredients.
In this booklet, you will learn:
What to eat on the raw foods diet. Foods you should maximize and minimize.
What kitchen tools will be essential on the raw foods diet. Brand names and models are mentioned to ensure your success.
Over 30 recipes including: Smoothies, Salad Dressings, Main Entrees, and Deserts
Glossary and Resources
This booklet is about 30 pages long.
"John Kohler has making simple and easy to digest raw food recipes down to a science. Don't let the simplicity of his recipes fool you, they are absolutely delicious. John has been a behind the scenes pivatol force in the raw food movement for over a decade and we are lucky that he finally is sharing some of his secret recipes with us! - Cecilia Benjumea, Raw food teacher of rawglow.com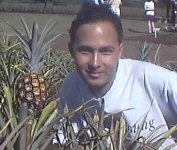 John currently resides in Nevada where he pioneers in growing hundreds of varieties of heirloom and exotic produce at his home and local community garden. He travels worldwide whenever he can to learn and teach about break through raw food discoveries as well as the latest research in the health food industry.
2018 UPDATE! My New GrowingYourGreens Ebook is now available with over 120 recipes. As a bonus you will get this ORIGINAL Ebook with your purchase.
Learn more at